Nur schlanke 20 Minuten von Aachen entfernt liegt es, a new home of happy dancing feet: Café Modern in Teuven, Belgien.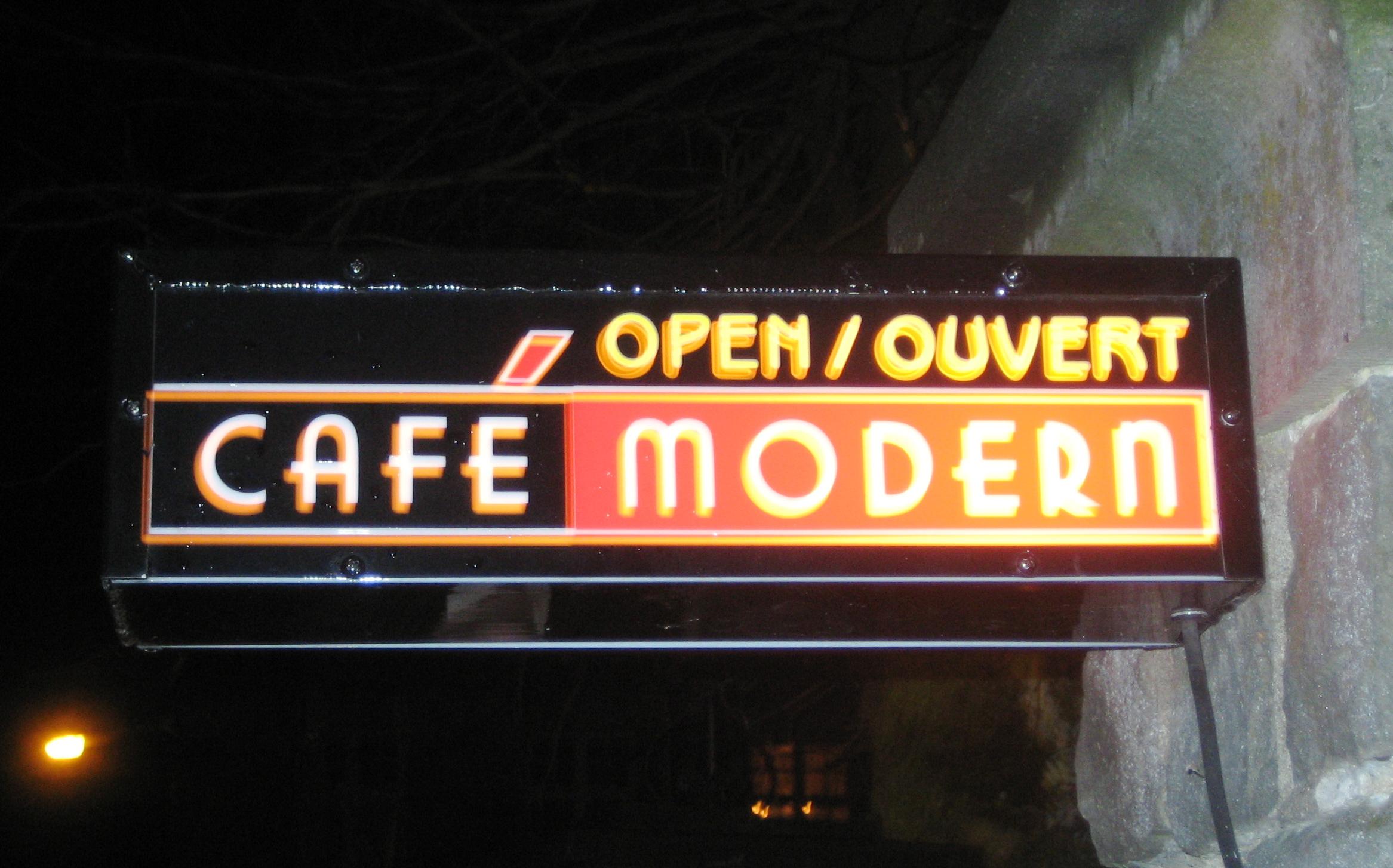 In idyllischer Lage zwischen Lüttich, Aachen und Brüssel treffen sich in einem ehemaligen Schulhaus aus den 30er Jahren Hepcats, Swingdaddies, Film- und Musikfreunde, kurzum all die, die mit Geschmack und Spaß zu feiern verstehen. Das entzückende Gastgeberpaar King B. und Miss Lucy beginnen den Abend "Radiomodern" stets mit einer Filmdarbietung (30er – 40er Jahre) ab ca. 20h, danach gibt´s für Tanzlustige einen Einführungskurs, gegen 22h spielen wechselnde Bands, die ab 24h von verschiedenen DJs abgelöst werden. Getränke & Fingerfood gibt´s reichlich an der Bar, wer´s üppiger mag, braucht nur ein paar Schritte weiter über den Hof zu gehen und kann sich im ausgezeichneten Restaurant des Café Modern kulinarisch verwöhnen lassen.
Für Weitgereiste und Durchgetanzte besteht – nach vorheriger Reservierung- sogar Übernachtungsmöglichkeit.
Swing yo´thing to Teuven!